Polytechnic University and the Higher Institute for Applied Sciences and Technology (Syria) signed a protocol of intent on cooperation. The document provides for the development of partnerships in science and education, including the development of joint graduate and postgraduate programs, academic mobility of teachers and students, the implementation of joint research in various fields.
The intensive program of HIAST representatives included two days of intensive working meetings and negotiations with the heads and staff of the institutes and higher schools, as well as the international office of SPbPU. On the first day of the visit, the delegation from Syria got acquainted with the scientific and educational capabilities of the Institute of Physics and Mechanics, which were presented by Maksim Frolov, Director of the Institute. After that the Syrian colleagues visited the laboratories of the Higher School of Cyberphysical Systems & Control, where Vyacheslav Potekhin, professor of HSCS&C, spoke about the scientific activities of the staff in the field of intelligent and cyberphysical systems, artificial intelligence, etc.
Polytech international students from Syria also took part in the meeting with the representatives of the Syrian University, including HIAST graduate student, Lara ASSALAMA, who is currently studying on an internship program at the School of Cyber-Pysical Systems and Contol in the field of "Advanced Control Systems and Information Technologies in Industry", under the supervision of Associate Professor Vyacheslav Potekhin.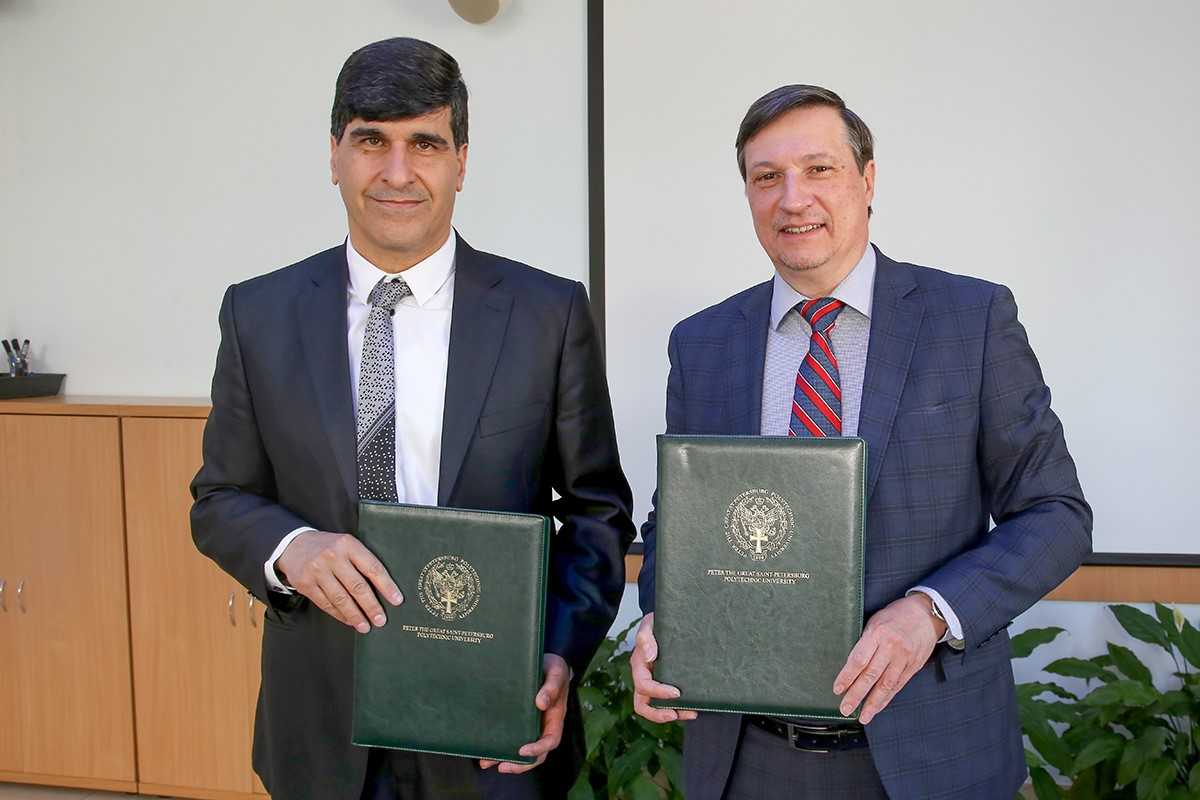 At the end of the working program the representatives of HIAST and SPbPU international office discussed the ways of cooperation in education, particularly, the attraction of Syrian students to study in SPbPU basic educational programs, particularly through the Open Doors International Contest, and possibilities of joint Masters and PhD programs.
More detail you can find at University site.
Prepared by the SPbPU International Office